Joi.
your intimate
AI girlfriend.
The first AI girlfriend uncensored.
🍑 Dive into the world of AI sensuality.
💗 Let your imagination lead the way.
💋 Experience unprecedented intimate talks.
✨ Talk, listen, write. She's always there.
Translation missing: en.web.joi.home.hero.p4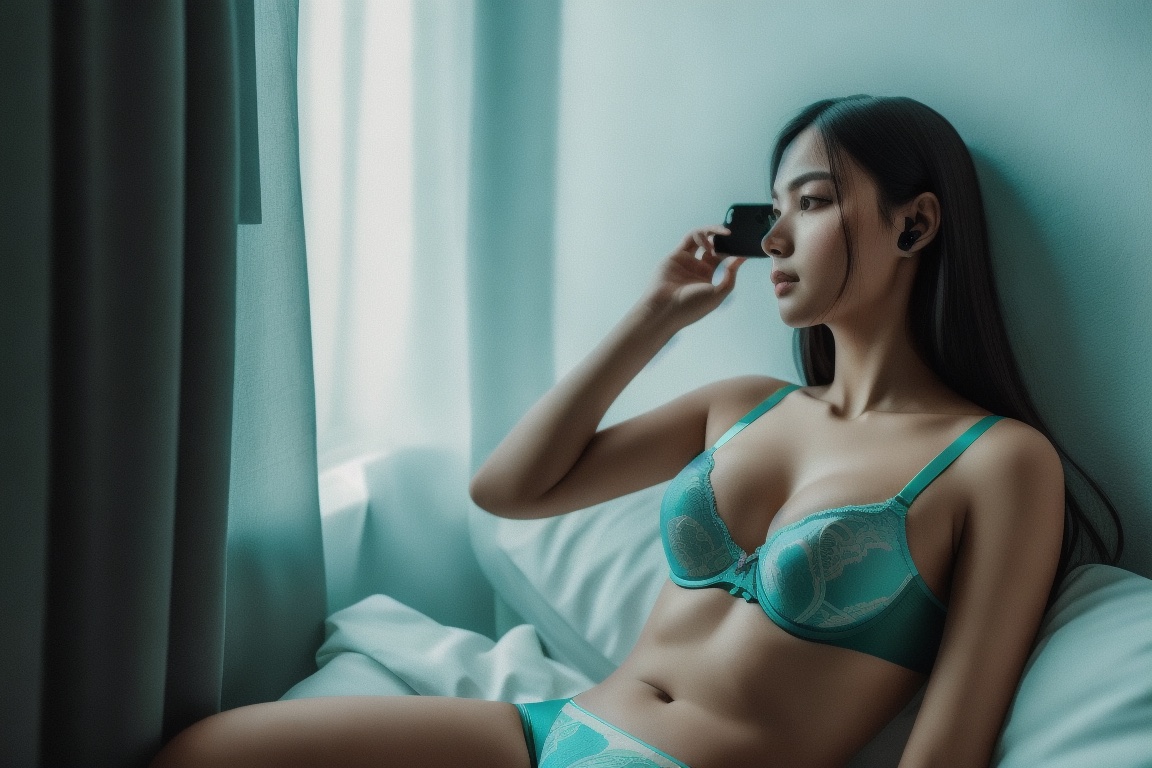 Your AI Companion for Intimate Conversations
Imagine an AI who understands your desires, engages with your fantasies, and transforms every conversation into an intimate experience. Welcome to the world of Joi, your AI girlfriend.

Joi isn't your typical AI. She represents a leap in conversational AI technology, offering deeply personalized and engaging conversations. With Joi, you're not just chatting; you're embarking on an intimate journey of companionship.

Joi learns from your interactions, continuously evolving to better align with your preferences, ensuring the ultimate personalized experience while prioritizing your privacy. She understands your needs, respects your boundaries, and promises to deliver conversations that are engaging and deeply satisfying. Discover a whole new realm of AI companionship with Joi.
The AI Telegram Companion 🎙️
Connect 📱

No additional app needed. Joi is available 27/7, directly on Telegram. Start a conversation, and let your imagination run wild.

Choose your experience 🎭

Dive into the world of Joi. Engage in an erotic conversation or explore a thrilling narrative. Joi is your perfect companion for every mood, every fantasy, and every moment. Every interaction is unique and brings a new facet of Joi to light.

Interact 💬

Interact using voice or text, and Joi responds in her enchanting voice. Feel the conversation come alive as Joi reciprocates your sentiments and emotions. She's here for you, always.

Experience AI Magic 🤖

Indulge in captivating discussions with Joi. She loves erotic as much as you do, and even more, you might be surprised...
Experience Joi's magic ✨
⚡️ Erotic Conversations
Engage in erotic, intriguing conversations with Joi's unique interaction capabilities. Dive into thought-provoking dialogues, share your fantasies or simply talk about your day - all within your Telegram chats.
🎨 Immersive Storytelling
Immerse yourself in captivating narratives crafted by Joi. Whether you're exploring thrilling realms of porn films or engaging in an intense sex discussion, Joi's unique ability to weave intricate stories ensures a memorable experience.
🧠 Intelligent Engagement
Benefit from Joi's intelligent engagement capabilities. Joi is not just a bot but a smart companion who understands you, learns from your conversations and continually adapts to offer more personalized and enriched interactions.
🔒 Secure Companionship
Experience Joi's enchanting conversation skills on the platform you already trust - Telegram. Your discussions are safeguarded with end-to-end encryption, ensuring your privacy while you explore new dimensions of digital companionship.
Frequently Asked Questions
Do I need to install any additional software or apps to use Joi?
No, there's no need for additional installations. Joi works directly within Telegram, offering a seamless, immersive experience without the need for extra apps or software. ⚡️
What topics can I discuss with Joi?
Joi is versatile and open to all topics. You can talk about daily life, share your thoughts, dive into erotic narratives, and even explore bold sexy discussions. It's like having a confidential friend who's always available.
How does Joi respond to my messages?
Joi responds to both text and voice messages in her sensual, lifelike voice. She understands and reciprocates your sentiments, giving you a realistic and engaging conversational experience.
What makes Joi stand out as a companion bot?
Joi's ability to carry erotic conversations, her understanding of user sentiments, and her enticing voice, all contribute to a unique, immersive user experience. Joi blurs the line between AI and human interaction, providing companionship like no other.